If your heating, ventilation, and air conditioning (HVAC) unit stopped working or you're looking to install a new unit into your home or business, Joe Hillman Cooling & Heating can help you equip your property with the right HVAC system. We have been serving people in Florida for over 31 years and have been accredited by the Better Business Bureau (BBB). We work hard to keep everyone's heads cool, day or night.
If you live in Port St. Lucie, FL, our technicians can go to your location for repairs, installation, and maintenance checks. Below are our main HVAC services:
Air conditioning repair and installation—including emergency AC repair
With Florida's heat, we understand how air conditioning seems more like a necessity than a luxury. Our air conditioning services include:
Emergency Repair
At Joe Hillman Cooling & Heating, we offer 24/7 emergency AC repair services to clients. Whether your air conditioner stops working in the middle of the day or night, we have HVAC technicians on call to come to your aid in an emergency.
Scheduled Repair
Is your air conditioner not working to its full capacity? If you suspect your unit is malfunctioning, you can call our company to schedule a maintenance appointment with one of our contractors. We can send someone to your home or business to inspect your unit and perform appropriate repairs.
AC Installation
Whether you moved into a new property that doesn't have an air conditioning unit or you're due to replace your old one, our sales representatives can help you pick out a new unit to install in your home or business. We offer free estimates, and we ask crucial questions about dimensions, energy goals, and budget to help you pick out the right system for your property.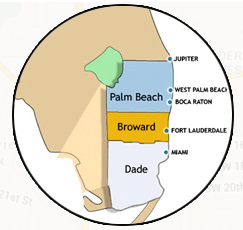 Heating services for various types of heating units
While it might seem strange to market heating systems to residents in Florida, heating and cooling systems often affect each other's performance. Our heating services help people maintain proper air ventilation. They include:
Furnace repair and replacement
If your furnace stopped blowing hot air, we can send someone to repair your heating system, whether there's an issue with the thermostat, electric wiring, or some other mechanical issue.
Another common issue with furnaces is that their life expectancy may have been reached. Furnaces often last 15 to 20 years by industry standards. If you need to replace your furnace, we offer various models and can install it into your home or business for you.
Electric heating
Some people prefer electric heating units as they can be easier to install and more powerful in heating an environment. Want to learn more about the pros and cons of electric heating systems? One of our sales representatives can discuss these points and tell you about the units we sell before scheduling your installation appointment.
Repairs for electric heating can also be easier to handle. Our technicians are ready to service you should you experience technical issues.
Heat pump
Heat pumps use alternative methods to heat homes, such as geothermal heat or water-based heat. Heat pumps can be an alternative option to air conditioning units, as they often cycle air between cool and warm spaces to regulate temperatures inside buildings.
Should your heat pump stop functioning properly, our technicians are licensed and trained to work on these systems and can come to your home for repairs.
HVAC services for commercial and industrial properties
At Joe Hillman Cooling & Heating, we help business owners in Port St. Lucie, FL, keep their commercial properties cool or in proper conditions for manufacturing. Whether you run a business along St. Lucie West Boulevard or a manufacturing business along North Peacock Boulevard, we service commercial properties throughout the city.
We offer these HVAC systems to business clients:
Commercial HVAC
Commercial HVAC systems are great for properties that cater to smaller businesses, such as:
Small business or corporate offices
Restaurants, bakeries, and other food service businesses
Retail stores
These systems can help businesses keep temperature conditions cool for customers, employees, and even climate-sensitive products, such as food.
Should you need repairs or installation services, our technicians are available. Like homeowners, commercial clients also benefit from 24/7 emergency repair services whenever their systems break down unexpectedly.
Industrial HVAC
Industrial HVAC systems are geared toward manufacturing properties that operate large factories for production. These spaces tend to generate high temperatures, which need to be regulated by intensive HVAC systems that can handle these climates.
Our workers can inspect your property and build an HVAC system that meets your company's needs. Should HVAC errors cause production stalls, our technicians will report to your business to remedy the issue immediately.
Air quality services that range from individual units to whole house systems
Our company also offers air quality services for clients interested in improving ventilation in their homes or offices. These services include:
Air Filtration
Traditional air filtration systems are great for filtering out air particles that could irritate a person's sinuses or respiratory system, such as pollen, pet dander, and dust.
UV Air Purification
These systems purify air by blasting ultraviolet (UV) light onto harmful air particles, like dust, bacteria, mold, and other germs.
Whole-House Dehumidifiers
These systems serve as alternatives to air conditioning units, as they cool houses down by reducing humidity in the air.
Call Joe Hillman Cooling & Healing for all your HVAC needs at home or business
Whether your AC unit broke down or you're interested in getting a new HVAC system for your home or business, our technicians at Joe Hillman Cooling & Heating are prepared to meet your Port St. Lucie, FL, property's needs. We can send one of our contractors to your home or business to review what work you want done, then take steps to repair or install a new unit into your place.
Call (954) 283-5479 to schedule an appointment with one of our HVAC technicians. Our sales representatives can also give you free estimates if you're looking to buy a new unit.
Contact Us Online
WE'LL BE IN TOUCH AS SOON AS POSSIBLE. IF THIS IS AN EMERGENCY, PLEASE CALL 954-953-1795