Joe Hillman Cooling & Heating has been providing cooling and heating repair services to South Florida for over 33 years and is registered in the Better Business Bureau (BBB). We proudly serve our community and offer these services:
24/7 emergency repair
Routine HVAC maintenance repair for individuals
Routine HVAC maintenance repair for commercial businesses
HVAC and air quality system installation
If you live in Parkland and require repair or installation services, our technicians are available to report to your location and meet your requests.
You can call our company whenever you have an HVAC emergency
Our company offers 24/7 emergency repair services for:
Air conditioning units
Furnaces and other heating systems
Thermostats
Commercial HVAC systems
We understand that no one can anticipate when an emergency might happen, so we keep our HVAC contractors on standby to attend to calls we receive about sudden AC, heating, and ventilation breakdowns. We guarantee to have someone report to your property, day or night, so that your HVAC unit can return to working order.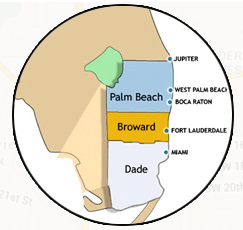 Looking for a new HVAC system? Our company can help you upgrade
When the time comes to replace your AC unit or another part of your HVAC system, our sales agents at Joe Hillman Cooling & Heating can guide you on the latest models in the industry.
You may also want to consider these factors when purchasing a new HVAC unit:
Energy Usage
Both heating and cooling systems use varying forms of energy, whether you decide to purchase a unit that runs on gas, electricity, or an alternative form of energy like water. The type of energy your unit uses will affect the cost to run it and the potential impact it might have on the environment.
Smart Technology
As more homes adopt smart technology, you may be interested in having options to control your HVAC unit from the convenience of your cellphone. We can also discuss smart thermostat options from ENERGY STAR, which allow customers to use Wi-Fi to control temperatures and even set schedules for when the thermostat should turn on.
Size
How much space you have available for a new HVAC will generally dictate how many options you have to choose from, so this is often the first question we ask.
Our HVAC technicians perform installation services for air conditioners, heaters, and air quality systems so that you do not have to worry about this process.
We also provide repair and installation services for other air quality systems
Our climate control professionals also provide repair and installation services for:
Air Filtration Systems
We offer various levels of air filters and can also install a higher air quality and filtration system to reduce pollutants and irritants in your home, office, or commercial property.
UV Air Purification Systems
UV air purifiers are a recent update in air filtration systems. They use ultraviolet (UV) light to kill harmful bacteria and air particles to clean your air.
Whole-house Dehumidifiers
An alternative to AC units, house dehumidifiers reduce humidity in the air, which can cause a cooling effect. These systems also help reduce energy costs.
Call now to have our climate professionals come to your Parkland home or office
Need repairs on your air conditioner, heater, or air filtration system? Call Joe Hillman Cooling & Heating to schedule a maintenance appointment or report an HVAC-related emergency. Our HVAC technicians can visit your Parkland property and inspect your system unit to see what issues may be present, then conduct appropriate repairs.
If you are interested in getting a new HVAC unit for your home, office, or commercial property, you can speak with our sales representatives about the different models we offer and install. Call (954) 283-5479 today.
Contact Us Online
WE'LL BE IN TOUCH AS SOON AS POSSIBLE. IF THIS IS AN EMERGENCY, PLEASE CALL 954-953-1795