South Florida summers are known for their scorching temperatures, so our warm season is not the time to have your AC's heat pump go out on you. If your unit isn't cooling your home, the heat pump may be the issue, and it may be time to call for help from a professional who can fix it. Our HVAC team is on call around the clock to serve your air conditioning repair needs.
Our team at Joe Hillman Cooling & Heating repairs heat pumps in Davie. We provide installation and maintenance, as well. Our technicians will examine your heat pump to identify the problem and advise you on your next steps. If you are interested in replacing your heat pump, you can speak with one of our heating services sales representatives about your options for heat pump repair or replacement.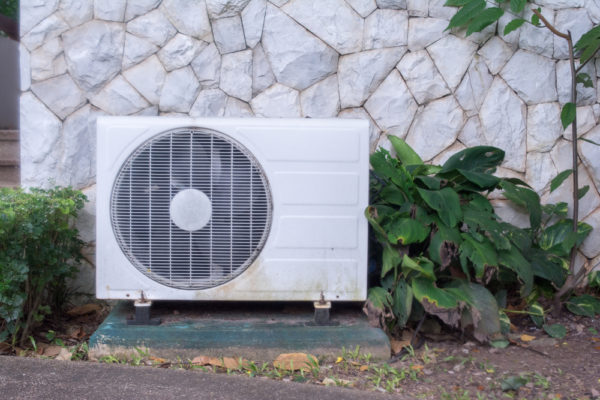 Our team provides emergency heat pump repair in Davie 24/7
If you have noticed a problem with your heat pump, you don't have to wait until it goes out completely or until morning to call someone to look at it.
Our 24/7 emergency AC repair techs will:
Respond to your service call, no matter what time you place it, day or night
Diagnose your heat pump issue and advise you on the repairs it needs
Perform maintenance or replace the heat pump
Advise on other issues you may be having with your HVAC system
Over more than 30 years, our AC repair and maintenance services have earned us the trust and respect of our customers in the South Florida community. We are ready to serve you and get your AC back in working order so you can stay cool and comfortable.
We are confident that our team can get your air conditioning unit back in service, and we even offer a 100% satisfaction guarantee to back up our work. You can schedule your service call right now—we're ready to help you.
How Heat Pumps Work and Common Types
Heat pumps cycle air between warmer and cooler spaces to keep inside temperatures comfortable without using fuel. The reversing valve on a heat pump allows this process to occur whether you are cooling or warming the area. When the weather outside is warm, you can draw heat out of your space; in cooler weather, you can draw warmth into your space.
No matter what kind of heat pump you have, our techs will be able to diagnose the problem. There are three main types of heat pumps:
An air-source heat pump moves heat between the inside and outside of a space by using outside air.
A geothermal heat pump transfers heat between the ground and the home via pipes buried underground.
A water source heat pump uses water to dissolve heat instead of air. (A water source is needed to run these systems, usually a well or lake.)
There are various kinds of hybrid heat pumps available on the market. One kind is the ground and air source heat pump, which mainly uses air in warm weather and ground sources in cold weather. Other types include gas and oil boiler heat pumps, as well as heat pumps that use solar heat.
We Will Replace Your Heat Pump and Help You Find the Right One for Your Space
If it turns out that you need to replace your heat pump, our HVAC techs can recommend models to best fit your needs. We will advise you on a heat pump that efficiently heats and cools your home without using fossil fuels or electricity, saving you money on your energy bills. We will look for a suitable configuration for your South Florida property and review affordable options with you.
Common Issues You May Notice with Your Heat Pump
Generally, the average lifespan of a heat pump is 10 to 20 years. While this depends on various factors, at some point, one that is older than 15 years likely needs to be replaced with a more efficient unit. Our HVAC tech will thoroughly diagnose and explain the issue after looking at the system.
Heat pump problems generally fall into a few categories. Common heat pump problems affecting AC units in Davie include:
The Heat Pump isn't Working at All
If the heat pump doesn't turn on, there could be a problem with the power supply. You can try switching the heat pump breaker to the "on" position in the electrical panel if the circuit breaker tripped. There could also be issues with the heat pump starter capacitor, which provides the electrical charge that turns on the pump's motors.
The Heat Pump Does Not Heat or Cool Correctly
If the heat pump is not cooling properly, it could be a thermostat problem. First, check to ensure that the device is set for cooling. If it is, and you're still feeling warmth, it could mean the thermostat is misreading the indoor temperature.
It could also mean there is an electrical issue between the thermostat and the heat pump. For example, if you are feeling hot air while the heat pump runs, the reversing valve may need to be replaced. Low refrigerant levels can also keep your home from cooling properly.
The Heat Pump Runs Nonstop
Your energy bill will show the costs of a heat pump that runs constantly. If you notice the system hardly ever turns off, you may want to check your thermostat settings to see if they are reasonable. If they are set too high or low, the unit could work too hard to get your space to heat or cool to the desired setting.
Alternatively, the air filter may need changing. This should be done routinely to ensure air can flow through. A constantly running pump can also indicate that it may be time to change the compressor contractor, the part that controls your pump's power supply.
The Heat Pump Makes Strange sounds
When a heat pump squeaks or rattles, it is cause for concern. The pump's parts may be loose or out of alignment, which will cause the system to make a rattling noise. These parts can be tightened. Meanwhile, squeaking, screeching, or squealing noises can mean something else is wrong with the heat pump. For example, the motor's bearings may require cleaning.
Whatever the problem is, we will find it and let you know. Our team can fix any of the issues listed above and others that may be the case with your heat pump. Once we receive your call, our HVAC professionals will come to your Davie home to repair your unit.
Call Joe Hillman Cooling & Heating for Your Heat Pump Service Needs Today
Don't let a broken heat pump keep you from feeling cool. Our HVAC techs at Joe Hillman Cooling & Heating are ready to take care of the problem. Schedule an appointment for repair with us today by calling (954) 283-5479.
Our heat pump technicians will come to your Davie home to get your HVAC system up and running again. We offer a 100% guarantee on all work our technicians perform. If you're not happy with our service, we will refund you all your money.
Contact Us Online
WE'LL BE IN TOUCH AS SOON AS POSSIBLE. IF THIS IS AN EMERGENCY, PLEASE CALL 954-953-1795