If your furnace stopped working and you're not sure what might be the cause behind it, Joe Hillman Cooling & Heating has a team of HVAC technicians ready to serve you in Davie, Florida. Our company has been working with cooling and heating systems throughout South Florida for over 31 years, and we are confident we can fix your furnace—100% satisfaction guarantee.
We offer Davie furnace repairs, including 24/7 emergency repair and other types of heating repair services. If you're looking to replace your furnace, we also sell a variety of furnace models and provide installation services.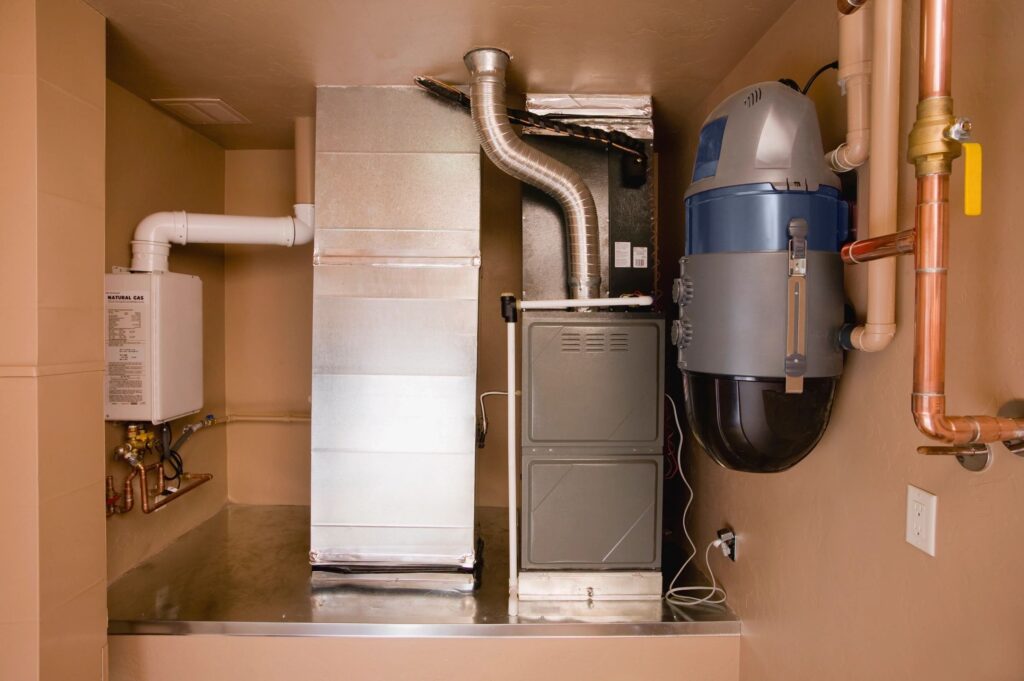 Furnace Failure Can be an Emergency at Any Time of the Year
Many people use the furnace to warm up their homes in the wintertime; however, furnaces also recirculate cold air they receive from the air conditioner. In fact, if your furnace breaks down, it can lead to a larger system failure if not dealt with in time.
Our company understands this, which is why we offer 24/7 emergency heating repair services to our customers. Within these services, we:
Will have an HVAC technician on call ready to serve you no matter what time of day or night it is
Provide heating services on weekends when other businesses are closed
Guarantee professional service or your money back
One of our HVAC techs will arrive at your home to diagnose the issue at hand, explain what kind of work may need to get done, and then repair your furnace.
Should you have any questions about the work being done, our techs will be more than happy to answer them and explain their process.
We Also Service Commercial Businesses and Properties
Business owners can also work with Joe Hillman Cooling & Heating. Our company does heating and cooling maintenance work throughout the Florida "Gold Coast," running down Palm Beach County to Miami-Dade County.
Whether you own a restaurant along University Drive or run an office in the corporate parks along State Road 84, one of our commercial HVAC technicians will come to fix your furnace as soon as you call. We also provide other services to our commercial clients, such as:
Routine maintenance checks on their commercial or industrial HVAC systems
Annual furnace cleanings to prevent future mechanical issues
Common problems we see in homeowners' furnaces throughout Davie
At Joe Hillman Cooling & Heating, we have been working on furnaces for over 31 years, so we've picked up on the top mechanical failures or issues found in furnaces in people's homes.
Some of the most common furnace problems include the following:
The Blower Motors are Overloaded and Continuously Running
If you hear the blower constantly running, this could indicate an issue with the limit switch, which could overload the motor system. The limit might have to get replaced, which should be done by a professional.
The Furnace is not Heating the Home Enough or At All
If your furnace is not properly heating your home, this might be related to having a clogged air filter, which should get replaced. However, if your furnace stopped blowing warm air entirely, there may be issues with the thermostat, pilot light, gas, or power. One of our HVAC technicians can review the situation and make repairs accordingly.
There are Issues with the Electronic Ignition
Electronic ignition issues generally get tied with the pilot light or thermocouple malfunctions, which one of our technicians can repair.
The Pilot Light is Malfunctioning
Depending on the issue, a malfunctioning pilot light could be tied to a malfunctioning thermocouple, or it could indicate excessive carbon monoxide coming from the furnace during use.
The Thermostat is Broken or Malfunctioning
In some cases, there might not be an issue with the furnace but rather with the thermostat. One of our techs can assess whether an electrical issue is causing a malfunction or some other factor, such as low batteries, excessive dust, or old age.
There is a Natural Gas Leak Coming from the Furnace
If you suspect you might have a natural gas leak, do not light any flames and leave your house immediately. Inhaling excessive carbon monoxide can lead to death. Once you are safely outside your home, call 911 to stop the leak. Afterward, our team can help you repair your furnace or replace it.
The Furnace is Making too Much Noise
Abnormal noises, like clanking or thudding, may indicate a mechanical problem. If you hear a scraping sound coming from your furnace, this might indicate that the ball bearings are worn out and should be replaced.
There are Visible Signs of Aging on the Furnace
If you notice cracks in the piping or other signs of wear (e.g., rusting, peeling, or oxidization), this could indicate that your furnace is getting too old and is reaching the end of its lifetime. Rather than risk having your furnace fail on you unexpectedly, consider replacing it.
The Air Filters are Dirty
If the air filter is clogged, this can hinder the heating process, in that the furnace will not be able to blow enough warm air around the house. This can also lead to energy waste as the furnace expends more energy to perform its functions.
The Furnace is Too Old
Furnaces generally have a lifespan of 15 to 20 years. ENERGY STAR recommends replacing your furnace once it reaches 15 years.
Joe Hillman Cooling & Heating Offers Furnace Repair Services in Broward County
At Joe Hillman Cooling & Heating, our HVAC technicians provide various furnace repair services in Davie. If your furnace stopped working due to a mechanical failure, we can send one of our climate control professionals to your home to diagnose the issue, then repair it for you with a 100% satisfaction guarantee.
Call (954) 238-5479 today to schedule a furnace maintenance appointment with us. If you are looking to replace your furnace instead, you can speak with one of our sales representatives, who will provide free estimates on models we carry. We can also schedule an appointment to install the new furnace in your home.
Contact Us Online
WE'LL BE IN TOUCH AS SOON AS POSSIBLE. IF THIS IS AN EMERGENCY, PLEASE CALL 954-953-1795