Florida is known for its hot weather and tropical climate, so the idea of needing a heater might seem odd to non-Floridians—but we do get some cold winter days during the year! So, when the occasional cold front comes to give Davie residents a chill, being able to turn on the heater is the kind of convenience people want.
However, if you are experiencing problems with your heater or furnace, our technicians at Joe Hillman Cooling & Heating provide Davie heating services. We guarantee that one of our HVAC specialists can diagnose and repair your system's heating issue, or you'll get your money back.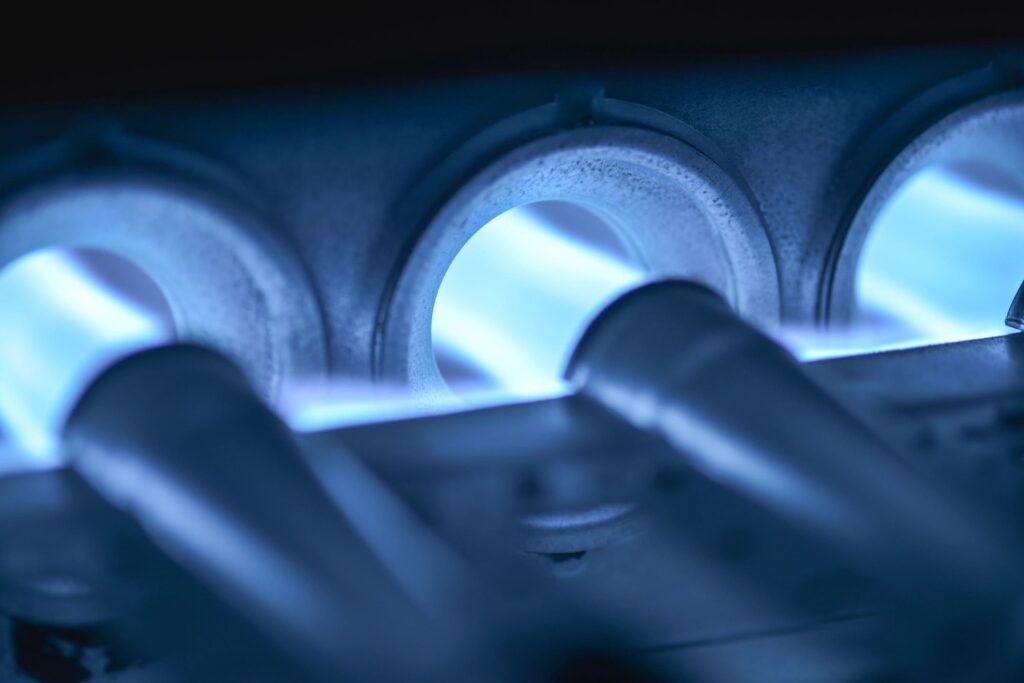 Our Technicians are Always on Call to Tend to Any Heating Emergency in Florida
Heating emergencies can be life-threatening, especially if an electrical malfunction leads to a fire, or there is a gas leak. If your heater or furnace causes immediate dangers, you should call 911 for help.
Other heating emergencies may not require assistance from the fire department, but they still require immediate attention. These emergencies can include the following:
Your furnace is not producing warm air when needed.
Your heat pump is dead.
Your heat exchanger is cracked, which could lead to furnace failure.
There are strange noises coming from your furnace, such as rattling, popping, grinding, or squealing noises.
Your blower is running continuously and won't shut off.
At Joe Hillman Cooling & Heating, we offer 24/7 emergency heating services to residents and commercial property owners. If you are facing any of the issues mentioned or another heating-related emergency, we will send one of our HVAC technicians to your Davie home or building to repair the system and restore your heating.
We Can Repair Your Home Furnace or Show You Options to Replace it
Our company offers a 100% HVAC service and repair guarantee, which also includes furnace repair and replacement services. If you are not satisfied with the conduct and the maintenance of one of our HVAC technicians, we will refund your money and send someone else to properly repair your equipment.
Our team has been serving customers through South Florida for more than 31 years. Whether you live along Flamingo Road in Davie or run a business along Federal Highway or A1A down the Florida coastline, Joe Hillman Cooling & Heating can repair your furnace. Some common issues we've seen include:
Natural gas leaks
Malfunctioning pilot lights or thermocouples
Electrical issues, including issues with the short circuit
Issues with electronic ignition
Overloaded blower motors
Heating or cycling problems
Oil burner problems
How to Know When You Should Replace Your Furnace
At some point, the cost of repairing your furnace might have you wondering whether it's worth replacing it altogether. If you are wondering how to know when it is time to replace your home's furnace, here are some questions you should ask yourself:
How Old is Your Furnace?
The average life span of a furnace is between 15 and 20 years. According to ENERGY STAR, homeowners should consider replacing furnaces that are 15 years old or older and opt for a more energy-efficient model.
Have Your Energy Costs been Rising?
Check your energy bills to see if you have been gradually increasing your energy usage and costs. If you notice a spike or increasing trend, your furnace may be running less efficiently and need replacement.
Are You Experiencing Excessive Humidity in Your Home?
Furnaces that aren't working properly can create extra humidity, which can affect homes that have wood floors. Certain factors can cause humidity, such as leaky ductwork, inadequate equipment or maintenance, and failing operation.
Does Your Furnace Have Dust or Air Particle Buildup?
If you smell burning from the ventilation, it could be a sign that you have a buildup of dust, air particles, or other concerning matter stemming from the furnace.
Do You Notice Cracks and Other Signs of Aging in Your Furnace?
If you start to see cracks, rust, moisture, or other signs of degradation on your furnace equipment, this should be cause for alarm. Signs of gradual aging indicate that your furnace may be reaching the end of its life span, which could lead to inefficient heating or even potential hazards.
Is your Furnace Heating Your Home Evenly?
If your central heating unit does not adequately heat all the rooms in your home, it could be a sign of inefficient energy. You may require a modern device to properly heat your home.
Does Your Furnace Require Constant Repairs?
Finally, if you consistently must make repairs on your furnace, it may be time to replace it. Having to continue repairing your furnace can become an economic hardship that can be avoided by replacing it altogether.
If you are interested in getting a new furnace, our sales representatives at Joe Hillman Cooling & Heating can discuss estimates for potential devices you're interested in during a free consultation. Once you pick the furnace you want to be installed in your home, we'll set up your appointment.
Our HVAC technicians provide several other heating services in Davie
Other heating services we provide to customers include:
Thermostat Repair
In some cases, the heating unit or furnace may not have any issues, but the thermostat does. One of our technicians can review your thermostat's conditions and make repairs as necessary so that you can get heating in your home.
Electric Heating Repair or Installation
If you use an electric heating system in your home instead of a heater, our technicians can perform routine and emergency maintenance to keep your system functioning. If you would like to purchase an electric heating system for your home, we can install it for you.
Heat Pump System Repair
Heat pumps are an alternative to air conditioners and provide heating services to homes. If you are experiencing issues with your heat pump system, we can see if there might be an error in how the heat pump is generating heat or if another mechanical issue is occurring before conducting repairs.
Call Joe Hillman Cooling & Heating for Heating Services in Davie
If your heater, furnace, or heat pump system is malfunctioning or has stopped working altogether, our HVAC specialists are available to repair your equipment or fixture when you need it. Our technicians will come to your home or commercial building in Davie to diagnose the issue and repair it, 100% satisfaction guaranteed. If your heating system needs to be replaced, we can also discuss free estimates for new devices.
To schedule a heating repair or maintenance appointment, call Joe Hillman Cooling & Heating at (954) 238-5479 today.
Contact Us Online
WE'LL BE IN TOUCH AS SOON AS POSSIBLE. IF THIS IS AN EMERGENCY, PLEASE CALL 954-953-1795