The air we breathe indoors is just as important as the South Florida air we breathe outside. According to the U.S. Consumer Product Safety Commission (CPSC), scientific data shows the air that circulates in homes and other buildings is often more polluted than the air outside. With people spending about 90% of their time inside, per the CPSC's report, this means they are at increased risk of breathing in recycled air that can affect their health.
Joe Hillman Cooling & Heating offers AC services in Davie to help you combat these challenges in your space and maintain the air quality you need for optimal health. Our team provides various solutions to treat the air that circulates throughout your Davie home or business. We would be glad to send out an air quality specialist from our team to perform an inspection and recommend the next steps. You can call and schedule a consultation with us today.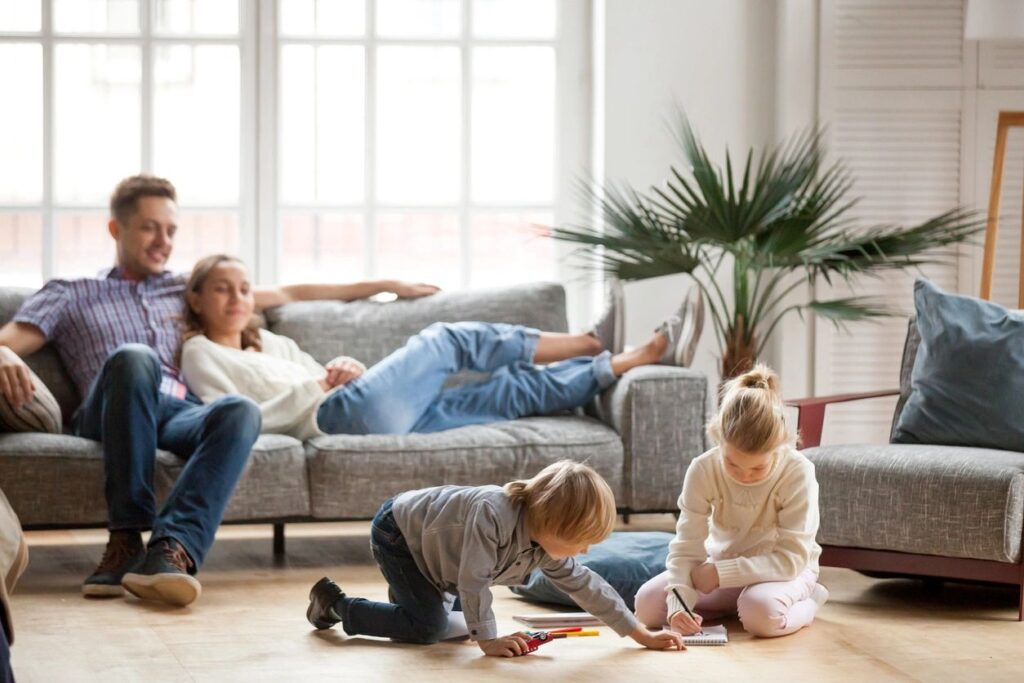 Air Quality Services We Offer to Davie and South Florida Residents
You probably never really think about the air pollution you're exposed to while inside, but particles are always floating around in the air, such as debris, dust, pet dander, and gases. It's nearly impossible to eliminate this issue completely, but there are ways to ensure you keep air quality at healthy levels.
For more than 30 years, Joe Hillman Cooling & Heating has helped communities all over South Florida monitor their air quality while also keeping them cool. We have earned the trust of our customers with our commitment to convenient, affordable services.
No matter what your needs are, we will help you maintain high-quality air standards wherever you live and work. We offer professional repairs, maintenance, and installation services for the following:
Air Filtration
An air filtration system for your entire home can provide cleaner air for you to breathe. It works by filtering out particles, such as dust, pollen, and bacteria, with air filters before they get inside your home via the air ducts. The air purifier's fan will pull outside air into the home and filter it before that air circulates.
Our specialists install and repair whole-home air purification systems. There are various types and models of air filtration systems on the market that are energy efficient and up to today's standards. Our air purification specialists can advise you on the most suitable model for your property and price range.
UV Air Purification
You can also treat and monitor the air quality in your space with UV air purification. This filtration system uses ultraviolet (UV) lights to detect and filter out viruses, bacteria, mold, and other toxicities. The radiation from these short-wave ultraviolet lights deactivates or kills these pathogens and microorganisms, reducing exposure to them.
If you are interested in learning more about this technology, you can call us with your questions. Then, our HVAC tech team can install this technology in your home or business in Davie.
Whole-House Dehumidifiers
South Florida is known for its incredibly humid weather. When moisture gets inside your space, the potential for mold growth increases. Our professional dehumidifier services can maintain proper moisture levels and reduce the condensation process, protecting your home from moisture damage, mold, pests, and other conditions that thrive in a high-moisture environment.
Dehumidifiers draw in air and remove moisture from it, lowering the humidity levels in your home or business. They also provide another benefit—with lower moisture levels, your home will feel cooler and more comfortable. Therefore, you may not need to crank up the AC as high with a dehumidifier removing excess humidity from the air, lowering your energy bills.
If you have allergies or other issues, we'll test your air quality
If you want to find out exactly what's floating around in the air you breathe, our team will come out to your home or business in Davie to complete air quality testing. This service can alert you to any issues that:
Are preventing you from enjoying the cleanest air possible
Could be making you ill, especially if you have experienced allergies, other respiratory issues, headaches, or lingering odors
Conducting an air test will also help you pick the best air improvement system for you. For example, our team can also install a carbon monoxide detector that allows you to monitor the levels of this gas in your home. We will test for mold, radon, carbon monoxide, and more and advise you on addressing these issues.
Our tech will also clean, seal, repair, or install your heating and cooling system's air ducts. We will check these parts of your system for dust, pollen, debris, mold, and other contaminants.
Tips for improving your home's air quality
While professional services can purify your home's air and improve air quality, there are things you can do to maintain your air filtration, UV air purification, and dehumidifier systems so that they continue performing well. For example, we recommend that you regularly check the ventilation in your home and inspect outdoor vents to make sure they are open. Also, keep your air vents clear of dust and blockages so that they properly pull air in and back to your unit for heating and cooling.
We also recommend you change your air filters regularly. You can do this every month or once every three months, but this largely depends on the kind of air filter you use. Our professionals can give you more tips on maintaining your HVAC and filtration systems during routine maintenance calls. Regular maintenance can help prevent bigger problems down the line.
Call Joe Hillman Cooling & Heating for your Davie air quality needs
We understand how critical air quality is to your health and well-being. We are here to help you get the services you need to protect you and your family. Just give us a call, and we'll send a professional to inspect or diagnose any air quality problems. We offer a 100% HVAC service and repair guarantee for any service, repair, or installation work we perform for you.
If you're unhappy with our service, you won't have to pay us. We'll refund your money. Call (954) 283-5479 to schedule an air quality service consultation in Davie today.
Contact Us Online
WE'LL BE IN TOUCH AS SOON AS POSSIBLE. IF THIS IS AN EMERGENCY, PLEASE CALL 954-953-1795