Our Davie HVAC specialists at Joe Hillman Cooling & Heating have been servicing homes and businesses in South Florida for over 31 years. Accredited by the Better Business Bureau (BBB), we work hard to give home residents and business owners top-quality cooling and heating services, from AC repair at home to commercial HVAC system installation.
We also provide 24/7 emergency repairs for our clients, meaning we can send a home contractor to fix your AC if it breaks down at night when most other repair services are closed. We know the importance of maintaining good air quality conditions, so you can count on us when you need us most.
Our services cover all your cooling and heating needs in South Florida
Our company offers various cooling and heating services in Davie, such as:
Air conditioning service and repair
With South Florida's heat and humidity, having working air conditioning is almost a requirement for most homes and definitely all businesses. Below are some of our main AC-related services:
Emergency AC Repair
If your air conditioning system totally breaks down, our techs are ready to go to your place, diagnose the main issue, and bring it back to working order again. Our emergency AC repair services are 24/7, so whether you need us during the day or at 2 in the morning, we are available to help you.
Scheduled AC Maintenance
In some cases, there might be a minor issue with your AC system. Whether you're wondering why your AC is constantly running or why your utility bills are so high, our team can come in for a scheduled servicing to find the problem and fix it.
AC Installation
Need a new AC system to replace your current one? Many homes in South Florida still have systems from as far back as the 1980s, so it might be time for an update for you. Our techs can install a new AC system into your home. Feel free to call our business to discuss dimensions for your home or business.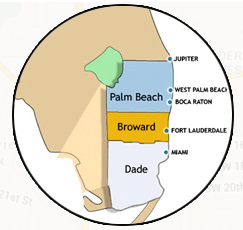 Indoor air quality (HVAC) services
Want to improve the air quality in your home? Consider getting an HVAC system from Joe Hillman Cooling & Heating. We provide the following indoor HVAC services:
Air Filtration
We offer different types of air filters, filtration systems, and purifiers to help keep allergens, mold, pet dander, dust, and other unwanted air particles out of your home.
UV Air Purification
Ultraviolet air purification systems are the latest update to air purifier technology, providing a more extensive cleaning to your home's air. The UV lamps inside these air purification systems give an extra filtration process to eliminate dust, mold, and other bacteria.
Whole-House Dehumidifiers
House dehumidifiers remove moisture from the air, which many Floridians can appreciate. These systems lower humidity levels inside your home, making for a more comfortable living experience.
Commercial HVAC services
If you operate a commercial business in South Florida, consider getting a commercial HVAC system to keep you, your employees, and your customers cool. For our commercial clients, we offer the following services:
Commercial HVAC Installation
We will install the HVAC system that fits your budget and meets the needs of your business. We offer commercial and industrial options.
Preventative Maintenance
We offer routine tech check-ins to keep your commercial HVAC system operating without issues.
Service and Repair
Should your HVAC system stop working or experience another type of error, we can send someone to fix it right away and make sure your business keeps running.
Furnace and heating system service and repair
We also offer furnace and heating system services, which can be useful during Florida's cold fronts in the winter. Whether you want to prepare for the upcoming cold seasons or need a quick fix, we offer the following services:
Furnace repair
Furnace replacement
Electric heating
Heat pumps
Thermostat Service and Repair
If you are experiencing issues with your thermostat, we can send a thermostat tech to your home for repair. Some common thermostat issues can stem from wiring errors, dust inside the device, or even the thermostat's physical location.
If necessary, we can install a new thermostat. We offer the latest technology in cooling systems, so you may benefit from upgrading to a Wi-Fi-controlled thermostat, which can also help you save energy at home.
Call Joe Hillman Cooling & Heating today to service your home or business
Whether your AC broke down or you're looking to install a new HVAC system in your home or commercial business, our techs at Joe Hillman Cooling & Heating are ready to service you when you need it, day or night. We're here to provide Davie residents and others in our South Florida community with top-quality service and a 100% satisfaction guarantee.
Call (954) 283-5479 today to schedule an HVAC service appointment.
Contact Us Online
WE'LL BE IN TOUCH AS SOON AS POSSIBLE. IF THIS IS AN EMERGENCY, PLEASE CALL 954-953-1795