Whether you're trying to keep temperatures cool to maintain production needs or have good air filtration to ensure your employees' safety, having a working commercial HVAC system is often a crucial necessity for small and large businesses alike. When your business's HVAC system breaks down, it could lead to profit losses if you temporarily don't have a working environment to produce goods, let employees work, or have patrons visit.
When there's no time to waste, Joe Hillman Cooling & Heating is ready to do commercial HVAC repairs in Davie and surrounding cities in Florida. We handle emergency repairs and upkeep of our clients' HVAC systems with regular maintenance. You can learn more about our services and get free estimates when you speak with one of our sales representatives.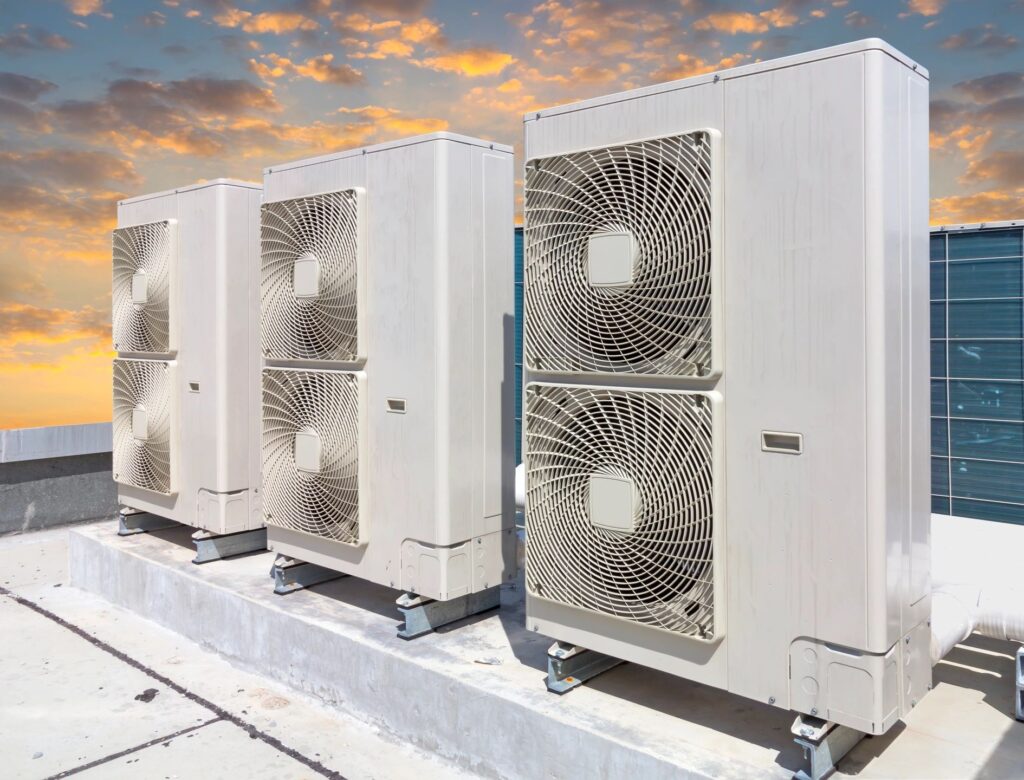 We Can Send an HVAC Technician to Help Your Business in an Emergency
As mentioned, a sudden halt in your HVAC system can lead to an emergency. For example, when a commercial HVAC breaks down, you might:
Damage Raw Materials
Certain materials might require specific temperatures during production to maintain good quality in the finished product. If your HVAC system breaks down, temperatures can quickly rise—especially in industrial environments—which can damage a line of goods until repairs are made.
Put Employees at Risk
In factory settings, having a cool indoor climate and well-ventilated areas is a health requirement to keep employees safe in their working environment. A faulty HVAC system can hold a business liable if an employee suffers heat stroke, an asthma attack, or another health consequence due to improper air control.
Have to Close Your Business Temporarily
Beyond keeping a safe, ventilated environment for employees, businesses must also ensure safety for customers and patrons. If your commercial HVAC system breaks down, it might force you to temporarily close your business until it gets repaired, which can affect your daily profits.
Each of these scenarios can be an emergency for a small business or large corporation, and our team at Joe Hillman Cooling & Heating wants to help you. We offer 24/7 emergency HVAC repair services to clients, meaning we can send a technician to your business property to perform repairs anytime, any day.
We're waiting for your call when you need us
At Joe Hillman Cooling & Heating, we always have at least one HVAC technician on call to handle emergency calls from our clients. This means:
We'll have someone available to serve your business in Davie.
They can attend to your call whether you call at one in the morning or one in the afternoon.
During an emergency, we can have someone repair your commercial HVAC system within the day.
We guarantee you'll be satisfied with our HVAC services or your money back. Should you need to replace your current HVAC system, our technicians can also discuss the products we carry and advise you on which system may be best for your business based on size, energy usage, and company needs.
Prevent Future Commercial HVAC Problems by Working with Our Team
Want to prevent as many HVAC repairs as possible? When you become a commercial client for Joe Hillman Cooling & Heating, we schedule routine maintenance checks to monitor the conditions of your commercial HVAC system. That means we regularly check for:
Mechanical errors or potential risks in the system
Dirty air filters or condensers
Cycling problems
Water leaks
Faulty wiring or other electrical concerns
Thermostat issues
If you report any strange noises or a blower that constantly runs, we can also check whether your HVAC system is overcompensating, resulting in higher energy usage.
We can Update Your Commercial HVAC System per Manufacturer Guidelines
As time goes on, different guidelines are set to protect people in buildings. For example, the need for better air filtration systems in commercial buildings increased with the onslaught of COVID-19, with the Centers for Disease Control and Prevention (CDC) and the American Society of Heating, Refrigerating and Air Conditioning Engineers (ASHRAE) both sending out guidelines for businesses to abide by.
Other mandates were sent out based on environmental concerns, such as the freon phaseout mandate set by the United States Environmental Protection Agency (EPA). As new guidelines come out, our HVAC technicians can help you fulfill these needs so that your business can keep running.
We Also Offer HVAC Installation Services in Davie
Did you open a new business in Davie's Corporate Park of Commerce or one of its several shopping plazas, such as The Towers? While many corporate locations may already have a commercial HVAC system in place, they might also be outdated or inefficient in their energy usage.
Whether you need to install a new HVAC unit because your new property doesn't have one or just want to update your current system, our technicians are trained to install the unit you need to run your company. We can discuss:
Commercial HVAC Units
These units are meant for corporate buildings, retail stores, restaurants, and other commercial properties. They are larger than residential HVAC systems but do not require extensive space that would disrupt your business.
Industrial HVAC Units
If you are operating a manufacturing business and require an industrial-level HVAC system to keep a warehouse in proper temperature and ventilation conditions, we may suggest getting an industrial HVAC unit to meet your needs.
You can discuss different model options with one of our sales representatives in a consultation. During this discussion, they can also give you free estimates and explain the pros and cons of each product we offer so that you can evaluate which HVAC system is right for your business.
Call Joe Hillman Cooling & Heating if Your Commercial HVAC Needs Repairs
If the commercial HVAC system for your business recently broke down or is experiencing mechanical issues, call Joe Hillman Cooling & Heating to get it repaired. Our climate control professionals perform commercial HVAC repairs in Davie and other cities in South Florida, and we always have someone on call to handle emergency repairs.
Schedule an appointment with one of our HVAC repair workers by calling (954) 283-5479.
Contact Us Online
WE'LL BE IN TOUCH AS SOON AS POSSIBLE. IF THIS IS AN EMERGENCY, PLEASE CALL 954-953-1795