Is your HVAC system using too much energy to cool your building down or experiencing other mechanical issues? Joe Hillman Cooling & Heating offers HVAC service and preventative maintenance in Davie to help homeowners and business owners maintain their central HVAC units. Our services include:
Whatever your cooling and heating needs are, our technicians are licensed and trained to operate on your HVAC unit and fix any issues, 100% satisfaction guaranteed.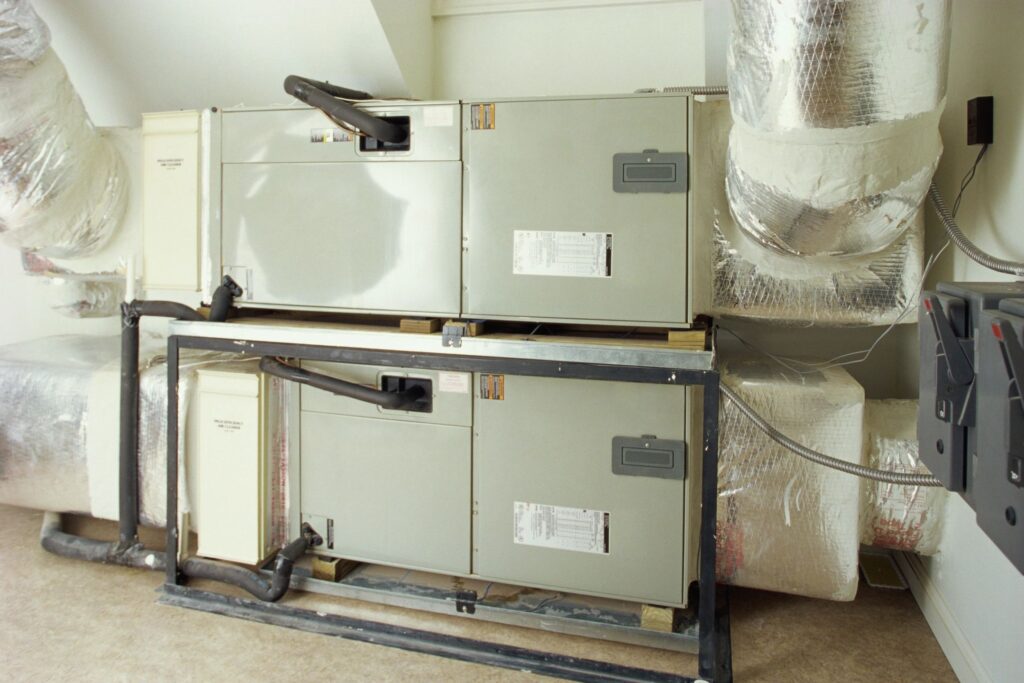 Our Team is Ready to Service Your HVAC Unit During an Emergency
Joe Hillman Cooling & Heating has been serving Davie and surrounding cities in South Florida for more than 30 years. Located just off I-595, our company can easily travel throughout Broward County to service your HVAC unit during an emergency. We always have at least one technician on call to report to the scene and fix the error as soon as possible.
Why do we do this? We understand that the climate in Florida can easily lead to high temperatures in homes, office buildings, and manufacturing buildings, which can affect people's health and goods production. Whether you are concerned for your family or business, our team at Joe Hillman Cooling & Heating is ready to serve you at a moment's notice. Our emergency HVAC repair services include:
AC repair
Furnace repair
Thermostat repair
Commercial and industrial HVAC repair
We offer 24-hour service for emergency calls at affordable rates, which you can discuss with one of our sales representatives over the phone.
Concerns for Homeowners
You may be facing an HVAC emergency if:
You have an elderly adult or someone susceptible to extreme heat living in your home.
You suspect there is an electrical issue in your HVAC system that might become a fire hazard.
You suspect there might be a gas leak, which is an explosive hazard.
You suspect there might be a water leak or excessive water damage.
Concerns for Business Owners
Businesses have separate concerns when HVAC problems occur. For example, you may be facing an HVAC emergency if:
The production of your goods is dependent on maintaining a regulated temperature in the building (e.g., manufacturing involves raw materials, food ingredients, or chemicals).
The conditions of your workspace could put employees' and consumers' health at risk (e.g., poor air filtration, excessive heat, poor ventilation).
No air conditioning could deter guests from engaging with your business, thereby forcing you to close temporarily.
You suspect a mechanical issue could pose a safety hazard for people on the commercial property (e.g., gas leak, electrical malfunction, or water damage).
With our 24-hour emergency services, we report to your calls as soon as possible. Our goal is to ensure the safety and comfort of those affected by your HVAC system.
We Schedule Preventative Maintenance to Keep Your Unit Functioning
For other HVAC services, our contractors are available by appointment to do regular maintenance checks. Depending on the age and condition of your HVAC unit, you may want to do annual or biannual preventative maintenance to avoid any issues from developing.
With routine preventative maintenance, our technicians look out for:
Any ice around the evaporator coils
Electrical issues that could disrupt the HVAC system
Thermostat conditions (e.g., excessive dust or dirt)
Air filter conditions
Ventilation issues
Blower performance (i.e., making sure it isn't constantly blowing)
Energy usage
Compressor issues
If any issues arise, our technicians can repair your unit on the scene without any hassle. We train our contractors to provide professional service, so if you have any questions about the repairs being done on your unit, you are free to ask before approving next-step services.
If you own a commercial HVAC system for your business, we can also schedule future appointments for regular upkeep of the unit. In doing so, this helps prevent your business from being disrupted by unexpected system failures or other issues.
We Can Also Install a New HVAC Unit in Your Building if Necessary
If you are interested in purchasing a new HVAC unit for your building or upgrading a feature of your HVAC system, our sales representatives can tell you about the different models we work with and offer consumers.
As technology advances and heating and cooling units become more environmentally friendly, there are more features you might want to consider when choosing a new HVAC unit. For example, you might want to consider getting:
An ENERGY STAR-certified smart thermostat, which allows you to better regulate air temperatures in your building
An HVAC unit that relies on alternative coolant agents to freon, as to abide by the U.S. Environmental Protection Agency (EPA)'s freon phaseout plan
A UV air purification system, which keeps air in homes and commercial buildings cleaner
Our sales representatives provide free estimates when discussing our model options in a consultation. This allows you to weigh the pros and cons of each model you're considering and estimate other factors that might influence your purchase, such as size, energy usage rates, and heating types.
Call Now to Get Commercial HVAC Service and Preventative Maintenance in Davie
Our team at Joe Hillman Cooling & Heating services HVAC units in residential homes, corporate buildings, commercial businesses, and industrial warehouses throughout South Florida, including Davie. If you need to repair your HVAC system or want to install a new unit into your building, we are here to help you.
Call (954) 283-5479 today to schedule an appointment with one of our Davie HVAC contractors or discuss model options with one of our sales representatives. Our climate control professionals are ready to take your call.
Contact Us Online
WE'LL BE IN TOUCH AS SOON AS POSSIBLE. IF THIS IS AN EMERGENCY, PLEASE CALL 954-953-1795