Commercial and industrial property owners know that when they need new heating and cooling systems installed, they can't rely on just anyone to do the work. Commercial and industrial HVAC equipment is larger, more complicated, and much more expensive than residential equipment. It also requires a team of experienced professionals to install and configure these systems correctly, safely, and in accordance with applicable codes and regulations.
Are you interested in getting a new HVAC system for your business or replacing your old one? Our technicians at Joe Hillman Cooling & Heating do commercial HVAC installations in Davie, Florida.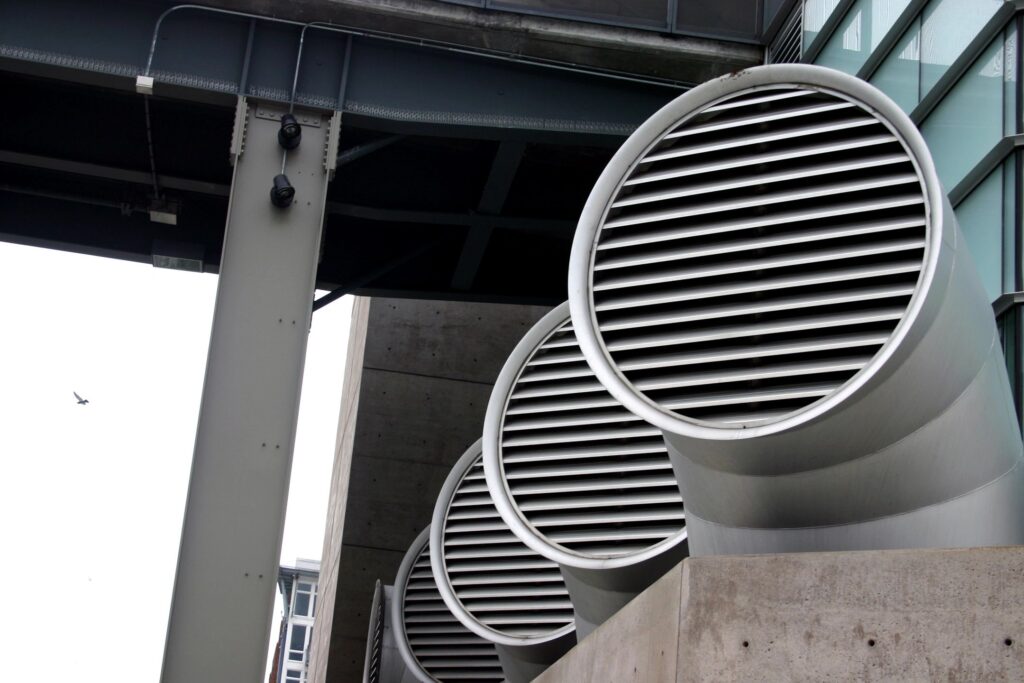 What is HVAC?
The term "HVAC" stands for heating, ventilation, and air conditioning. It is a common acronym used in the air conditioning and heating industry and generally refers to central air conditioning and heating units in residential and commercial buildings.
If you are interested in commercial HVAC installation for your business, you should familiarize yourself with the different types of systems. HVAC systems vary in size and power and can be categorized as:
Residential HVAC Systems: These systems are designed to cool and heat residential homes and some small businesses, such as small offices.
Commercial HVAC Systems: These systems are designed for larger commercial properties, such as retail stores, restaurants, recreational centers, and gyms.
Industrial HVAC Systems: These systems are designed for manufacturing properties that require high energy usage and regulated temperatures and are often found in warehouses.
Choosing the correct type of HVAC unit for your business is crucial. Our representatives can go over the dimensions you have available to set up your unit and describe the products we offer.
Why you should get an industrial HVAC system installed for your business
Deciding to purchase a commercial or industrial heating and cooling system for your business should not be taken lightly, so we understand if you'd like to learn why you should get one for your property. Our representatives are more than happy to discuss the pros and cons of getting a commercial HVAC unit with you so that you can make an informed decision.
The following are some of the main reasons why businesses should consider installing a commercial heating and cooling system:
Commercial and industrial HVAC units are more powerful than regular HVACs
Regular HVAC units are designed to power residential homes, which are generally smaller than business properties. They also might not have the same features and controls that commercial HVACs offer, such as having smart thermostat technology from ENERGY STAR.
Commercial and industrial HVAC systems are constructed to fit the needs of the business property, meaning they do not have to overwhelm their mechanical systems to cool or heat a large space. If you run a manufacturing company that produces high temperatures, an industrial HVAC system can also cool down your factory without overcompensating energy usage.
Raw materials can be affected by unregulated temperatures
Manufacturers that use raw materials to make their products know that certain materials require specific temperatures to remain in good quality or safe condition, such as plastics, drug ingredients, and chemicals. Companies that produce food products may also require cool temperatures, so the food does not melt or spoil during manufacturing.
By having a commercial or industrial HVAC unit, you can regulate the temperature you need the building to have to produce high-quality goods.
A broken or malfunctioning HVAC unit might force business to stop
If you rely on a smaller air conditioning system to power your business and it breaks down, it might disrupt your business. For example, you might have to temporarily stop production or close because:
Employees cannot properly do their jobs: Extreme heat or cold can reduce productivity rates in employees. For some, employees may be too uncomfortable to work while others risk serious health consequences, such as dehydration or heat stroke.
High temperatures are affecting the products being manufactured or sold: Whether you need to keep your bakery cool to display your cakes or your factory stable to keep raw materials in proper condition, having a broken AC system can easily cause damage to your products, which could prevent them from being sold.
Customers may not want to enter your business: If you run a restaurant, retail store, or any other establishment, you might lose potential business if you lack proper air conditioning or ventilation.
You can put employees' health at risk with a poorly ventilated workspace
Employees who suffer from asthma, allergies, or another respiratory condition have a legal right to work in a building that maintains proper ventilation so that they can safely perform their work unless otherwise specified by the nature of the job. In some cases, a business can be held liable for not having workable conditions for an employee.
Official ventilation guidelines require a safe environment for customers
Since COVID-19, businesses are held to an even higher standard for maintaining well-ventilated areas for employees and customers to reduce the spread of the disease.
Businesses can follow ventilation guidelines set by the Centers for Disease Control and Prevention (CDC) and HVAC guidelines set by the American Society of Heating, Refrigerating and Air-Conditioning Engineers (ASHRAE) to prepare their properties for business.
Our technicians are licensed to repair commercial heating and cooling systems
If your commercial or industrial HVAC unit breaks down unexpectedly, our technicians at Joe Hillman Cooling & Heating are available 24/7 to provide emergency HVAC repairs. Once you become our client, we offer to:
Have an HVAC contractor on call to service your company whenever you need it, day or night
Service your Davie commercial property or any other business you run in South Florida
Fix your commercial HVAC system as soon as possible, 100% satisfaction guaranteed
Our technicians are licensed to repair commercial HVAC units and have addressed many mechanical issues, ranging from minor thermostat issues to significant water leaks damaging electrical circuits. In addition, our climate control specialists are prepared to handle any problem you're facing and provide you professional service.
Does a commercial HVAC unit need regular maintenance?
Yes. It is generally recommended that you have your industrial HVAC system inspected bi-annually to prevent issues from developing. Our business is located on SW 70th Avenue in Davie, so we can easily arrange maintenance check appointments to inspect your unit and ensure everything is running smoothly.
Should there be any issues, our technicians can go over what repairs need to be done and discuss rates for our services.
Call today to schedule your commercial HVAC install
If you are interested in getting a new commercial HVAC for your business property, call Joe Hillman Cooling & Heating at (954) 283-5479. One of our representatives can go over the different systems we work with and provide you with a free estimate.
Schedule an appointment today to discuss the installation of a new HVAC system for your property.
Contact Us Online
WE'LL BE IN TOUCH AS SOON AS POSSIBLE. IF THIS IS AN EMERGENCY, PLEASE CALL 954-953-1795