AIR CONDITIONING REPAIR & SERVICE
TRUSTWORTHY, HONEST & AFFORDABLE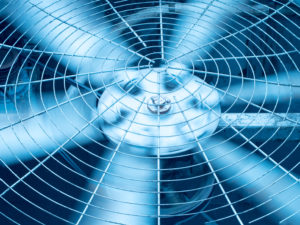 At Joe Hillman Cooling & Heating, our Davie air conditioning repair services include:
24/7 emergency AC repair
Thermostat repair
Heat pump system repair
Commercial HVAC system repair
Air filtration repair or upgrades
If you are experiencing issues with your air conditioner at home, your office, or your business location, we can send out an HVAC technician to resolve any mechanical failures. We are just one call away from setting up your appointment.
Get 24/7 Emergency AC Repair Service with Joe Hillman Cooling & Heating
Our company prides itself on offering consumers reliable AC repair service in Davie, where our main office is located. Accredited by the Better Business Bureau (BBB), Joe Hillman Cooling & Heating continues to hire trained and licensed HVAC technicians to provide our consumers top-quality air conditioning service—day or night.
If your AC system at home suddenly broke down in the middle of the night, there's no need to suffer until the next morning. Our company provides 24/7 emergency AC repair services, which means:
We always have an HVAC technician on call, ready to serve you in Davie, FL.
You do not need to set up an appointment if you are facing an AC emergency.
We can get your air conditioning system back up and running as soon as possible, compared to other AC companies that do not work after standard business hours.
We Also Provide Emergency AC Repair Services to Commercial Clients
If your commercial or industrial HVAC system breaks down, this can affect your company's work production and profits. For example:
Employees may not be able to work in a poorly ventilated area, such as factory workers, thus creating a liability risk for employers.
Customers might not want to enter a business establishment with no air conditioning, thus leading to profit losses.
Products might get damaged if temperatures are not regulated in the building, such as food items or pharmaceutical drugs.
We understand the dire circumstances your business may be experiencing without functioning AC, so we make sure to send our commercial HVAC specialists to your facility immediately to provide emergency AC repair services so that your business suffers as little damage as possible.
Common Signs of an AC System in Need of Repair
When your AC system suddenly stops working this can definitely be cause for alarm, but many residential AC issues are not so obvious. Some of the most common symptoms of struggling air conditioning that our team can address include:
Higher than Usual Energy Bills
If there are any issues with the efficiency of your system or you notice a sudden spike in your utility bills, we can help you determine if a broken AC unit is the cause.
Inconsistent Temperatures
A good AC system should keep a home at a consistent temperature throughout, without running constantly. If it seems like your AC is working harder than usual to keep your home cool or if you notice inconsistent temperatures in different areas of your home, we can diagnose the issue.
Constantly Running
Your AC system should not be running constantly; it should only run in bursts to maintain a consistent temperature inside your home. If your AC never seems to turn off, it is probably running more than necessary and using more energy than it should. Our team can help you fix this problem.
Other Common Issues Requiring Our Davie Air Conditioning Repair Services
Below are some common issues we see in consumers' central air conditioning systems:
There is no airflow, or the system is only blowing warm air
If your AC stops blowing cool air or air in general, there could be several reasons for this error, such as:
The condenser unit is blocked or clogged.
The air filter needs to be replaced.
The thermostat settings are incorrect, or the thermostat is broken.
There is ice buildup around the evaporator coils.
The heat pump is damaged.
Depending on the error, you may need an HVAC technician to inspect your air conditioning unit to diagnose the mechanical failure and repair the damage.
Whether you're by Flamingo Road or University Drive, we can send someone from our team to your Davie home to fix any of these issues, which may involve replacing parts or filters.
There is a refrigerant leak or other moisture buildup around the AC unit
Air conditioners built before 2010 were manufactured to use freon, a refrigerant that is now being phased out as part of the United States Environmental Protection Agency's plan to protect the ozone layer from HCFC chemicals.
Freon is prone to causing leaks inside AC units, which can then damage the compressor or evaporator coils and cause a total system shutdown. In some cases, the air conditioner may continue running but at a deficient rate, meaning your system may blow warm air while using more energy.
If you suspect a freon-related leak, our technicians can repair it and discuss installing a modern AC unit to prevent future problems.
There is an electrical malfunction in your AC system
In some cases, the error is less of a mechanical failure and more of a technical one, especially with systems that use smart technology. Our HVAC technicians are trained to service older and modern AC units, so they can review your system to see whether there are issues with the electrical wiring, touchpad, or Wi-Fi connection.
Our company also sells and installs modern AC systems that save energy
If your AC unit is beyond repair or you realize the costs to fix ongoing issues may be more than replacing it with a modern device, our company also sells the latest models in air conditioning. Some even include heat pump systems and heating systems if you would like other functions as part of your central air unit.
You can speak with a sales representative at Joe Hillman Cooling & Heating in a free consultation, in which we'll ask you about:
The dimensional sizes of the space where you intend to put the air conditioning system
Whether you are purchasing an air conditioner for your home or a commercial HVAC system for your business
The cost of your energy bills based on your average usage
Whether you are looking for an AC system that is more friendly to the ozone layer
How old your current AC unit is
Whether you want smart technology as an additional feature in your AC unit
Should you decide to purchase one of our models, we will send a technician to install the air conditioner at your home or business. We can then discuss how to properly care for your new AC system at home or set up preventative maintenance appointments if you purchased a commercial system.
Call Joe Hillman Cooling & Heating when you need your AC repaired in Davie
If you need air conditioning services, whether you need someone to fix your AC unit or install a system into your building, call Joe Hillman Cooling & Heating. Our HVAC technicians can install or repair your air conditioning system in your Davie home or business, and we offer emergency AC repair services whenever you need them.
Call now at (954) 283-5479 to schedule an AC repair appointment or get a free estimate on a new AC unit.
Contact Us Online
WE'LL BE IN TOUCH AS SOON AS POSSIBLE. IF THIS IS AN EMERGENCY, PLEASE CALL 954-953-1795