At Joe Hillman Cooling & Heating, we offer AC sales and installation in Davie, meaning:
We can explain which AC system unit will best serve your home or business.
We can explain the difference between older and modern AC models as well as the difference between commercial and industrial HVAC systems.
We can explain which AC options you have based on the space dimensions you have available to install an air conditioner.
Our company has more than 30 years of experience in selling, installing, and repairing air conditioning systems in Florida. We can guide you toward a unit that will save you money in the long run and keep your house, office, or warehouse well-ventilated. During a consultation with one of our representatives, we'll also provide you with free estimates for the units you're interested in.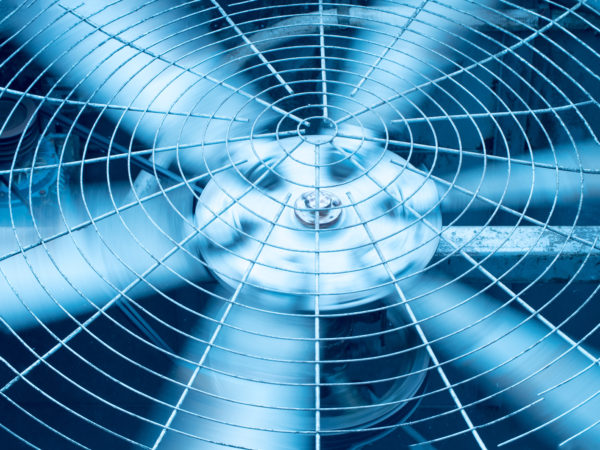 How to Know When You Need a New AC Unit in Your Home
So, how do you know when it's time to get a new air conditioner for your home? Here are some signs that it's time for a change:
Your AC Unit is at Least 10 Years Old
Standard air conditioners tend to last between 10 and 15 years, with modern AC models averaging at around 15 to 20 years since they conserve energy. That being said, if your AC model was built and installed before 2010, you may notice more mechanical errors or a decline in its performance.
Your Energy Bill Keeps Rising in Price
Florida weather generally remains constant, with the occasional cold front or heatwave, so your energy bill should remain fairly constant throughout the year if you live in Davie. However, if you notice a significant spike or a gradual increase in your energy bills, it could be an indicator that your AC system is slowly declining and needs to be replaced.
Your Air Conditioner Constantly Needs Repairs
Whether you have to call in for emergency AC repair at least once a summer or every time the temperature goes above 90 in July and August when your air conditioner starts needing routine repairs, it may be at the end of its life span. Once the warranty expires, you should ask yourself whether it is more cost-effective to keep repairing your AC or get a new system to relieve you.
Certain Errors May be Putting Your Health or Life at Risk
If you notice a burning smell coming from the vents, this could be a sign of an electrical issue in the central AC system, which can lead to a fire hazard. Alternatively, if you smell "rotten eggs," or a sulfuric smell, this might indicate a gas leak, in which case you should leave your home immediately and call for help. If air purifiers are no longer performing well, you may also increase air pollutants and bacteria levels in your home, which can lead to respiratory issues.
Our HVAC technicians can alert you about any concerns your AC system may be showing and discuss reasons why a newer AC model may be better for your home. You can also speak with a representative from our company in a consultation, and we'll provide free estimates for AC systems we sell.
How to Choose a New Central Air Conditioning System for Your Home
Still, how do you know which central AC system is best for your home? Nowadays, AC technology has advanced to meet various factors that a consumer might be interested in, whether your concern solely lies in cost or might be more open to eco-friendly models.
Below are some key factors to consider when picking out a new AC unit:
How much room do you have for your AC system?
Do you want an AC system that is energy-efficient, meaning it will save you costs over time as you use it?
Do you want an air conditioner that also uses smart technology?
Will the AC unit be installed in a new or older building?
What is your budget for a new air conditioning system?
Our sales representatives can accommodate your needs and help you find the AC unit that best fits your home.
We Also Offer Commercial and Industrial HVAC Systems to Davie Businesses
If you are a South Florida company, whether you are in Davie or along A1A in Fort Lauderdale, Joe Hillman Cooling & Heating can also help you choose a new HVAC system for your company.
We offer HVAC systems to fit both commercial and industrial needs. So, whether you need air conditioning for your corporate office or manufacturing warehouse, our AC sales team can organize an HVAC installation appointment for you and get your business running with cool air.
The HCFC Phaseout may Affect Older AC systems that Rely on Freon
The United States Environmental Protection Agency (EPA) announced an environmental protection plan that would involve phasing out HCFC refrigerants over the course of 20 years (from 2010 to 2030). This phaseout is an effort to protect the ozone layer from HCFC-related damage.
HCFCs are the main chemical component in freon, which is used as a cooling agent in many older air conditioner models (models made before 2010). In 2020, the plan mandated a total ban on HCFC production, thereby causing a ban on freon production, which affects older AC models should they run out of freon or experience related issues.
Will Older AC Units be Able to Continue Working?
Until 2030, older AC models will have to rely on recycled freon or manufacturers that still have a stockpile of it in their inventory. Because there is a ban to produce any more freon, any freon left is meant to be phased out, which would also phase out products that use it.
Since 2010, AC systems have modernized their technology where they no longer need to use freon to cool buildings. Instead, they use Puron (R410A), which is considered a safer refrigerant alternative that does not cause damage to the environment. It is also more cost-effective and helps AC units be more energy efficient.
Call Joe Hillman Cooling & Heating when you need to replace your old AC unit
At Joe Hillman Cooling & Heating, our AC sales technicians rely on providing consumers the right information to help them pick out the air conditioning unit best for their home. Once you pick out the system you like, we'll set up an AC installation appointment for your Davie home and have one of our technicians install it for you.
Call (954) 283-5479 today to start discussing AC system unit options. One of our company representatives will provide you a free estimate in a consultation.
Contact Us Online
WE'LL BE IN TOUCH AS SOON AS POSSIBLE. IF THIS IS AN EMERGENCY, PLEASE CALL 954-953-1795