AVAILABLE 24/7 FOR EMERGENCY AIR CONDITIONING REPAIR
We're waiting for your call!
With each summer being hotter than the last, having working air conditioning in Florida is almost mandatory. Still, what happens if your AC unit gets overpowered from the excessive heat or it's just too old to keep functioning? Having your AC break down at any point is an inconvenience, but sometimes it can also be an emergency.
If your home or commercial HVAC unit has stopped working, our techs at Joe Hillman Cooling & Heating can come to your home, office, or business and repair your AC. We offer 24/7 Davie emergency AC repair, meaning we can come to your location and fix your AC, whether it's two in the afternoon or two in the morning.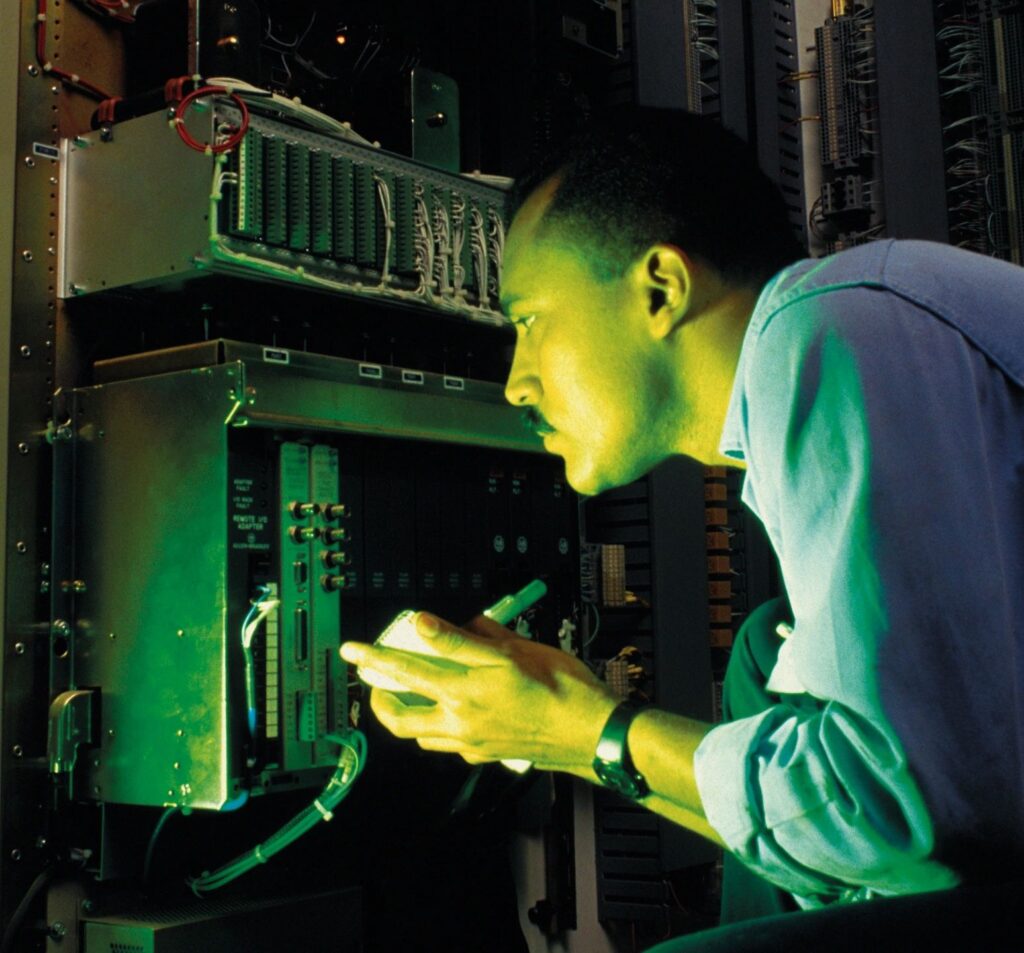 What is Considered an AC Emergency?
Having malfunctioning AC can be more than annoying—it can be dangerous, especially if you are unsure about what tell-tale signs to look for in this scenario. Some of the key things we want our customers to know so that they remain safe are:
Your AC should not make any strange or loud noises.
If your AC unit produces a loud, shrieking sound, it could be a sign that the compressor is malfunctioning. Alternatively, if you hear abnormal thuds, clinks, or other abnormal mechanical signs, it could indicate that a part (e.g., the fan belt) is loose, broken, or misplaced.
Strange smells coming from your AC unit should be an alarm
If you notice a bad odor from the vents where the air conditioning blows, that should raise suspicion, especially if it smells like something is burning. There could be an electrical malfunction, which could be dangerous and even flammable if left unattended. Also, if you smell "rotten eggs," then it could be a sign of a gas leak.
No airflow can be dangerous in certain weather climates
Florida garners high temperatures and humidity levels, which can cause heatstroke or illness if residents are not properly hydrated or in well-ventilated areas. Older residents, children, and people with illnesses may be more susceptible to heat. If someone in your home is vulnerable to the climate, having no AC can be an emergency.
Your HVAC should not be rapid cycling or producing ice.
If your HVAC is being overpowered, it could produce an electrical issue that causes your system to go on and off. Certain heat temperatures can also trigger the HVAC system to produce ice to meet the demands of the environment, which could indicate a problem with the evaporator coil.
Our HVAC technicians are equipped to handle various AC repair issues. We work hard to take care of our community whenever they need us. So, if you are experiencing an emergency, we're ready to service you.
We provide 24/7 emergency AC repair service to people throughout South Florida
If you are a resident of Davie or elsewhere in Broward County, Florida, our team at Joe Hillman Cooling & Heating can provide you individual AC repair services. These services include:
AC unit repair
Thermostat repair
Furnace repair
Heat pump repair
Air filtration installation, including UV air purifiers
Our techs are available to listen to your situation and understand what issues you are experiencing at home. Once we gauge the problem, we'll send one of our technicians to your home to repair your AC unit.
If your HVAC system is beyond repair because it is outdated, we also offer AC installation and can discuss different types and models that can accommodate your home, even if you live in a multi-family residential building.
What to do if your AC breaks down in your home in Davie
According to Climate Central's States at Risk project, Florida has an average of 25 "dangerous heat days" each year, meaning temperatures reach up to 103 degrees or higher. They predict that by 2050, Florida may experience up to 130 days each year. So, if extreme weather or another cause leads to an AC unit failure, here are some immediate steps you can take:
Try to see if you can pinpoint the AC issue by keeping the problem signs we discussed earlier in mind.
Check for system issues in the thermostat, condensate overflow switch, and the compressor.
Check the evaporator coils for ice.
If you are getting too hot, focus on getting cool, then call Joe Hillman Cooling & Heating to have someone service your home immediately. We are on call 24/7.
We also provide emergency commercial HVAC repair service to Davie businesses
Our business also services local businesses and corporate offices in Davie. When a commercial HVAC system breaks down, that can cost a business thousands to millions of dollars due to losing customer revenue or work production. Customers are less likely to shop at the Westfield Broward Mall if there's no running air conditioning keeping them cool.
At Joe Hillman Cooling & Heating, we provide commercial HVAC services to our corporate clients. This means, we:
Respond to emergency calls to fix HVAC units so that businesses can return to regular production and service hours
Perform regular maintenance checks to ensure your commercial HVAC system is running properly
Install an HVAC system that is appropriate for your business, whether you need a commercial unit for your office or an industrial unit for your warehouse
We can discuss a quote for your business if you need an HVAC system installed for your business or other services we provide to you as a corporate client. Just as how we enjoy serving the community, we also want to support other businesses in Davie and keep the local economy thriving and well-ventilated.
Call Joe Hillman Cooling & Heating whenever you're facing an AC emergency
With the heat and humidity in South Florida, having a broken AC unit is truly an emergency that needs to be remedied fast. Whether it's day or night, our HVAC techs at Joe Hillman Cooling & Heating are ready to serve you in Davie and get your AC unit back up and running, 100% satisfaction guaranteed.
Our emergency AC repair service is available 24/7. Call (954) 283-5479 today to get HVAC service in Davie now.