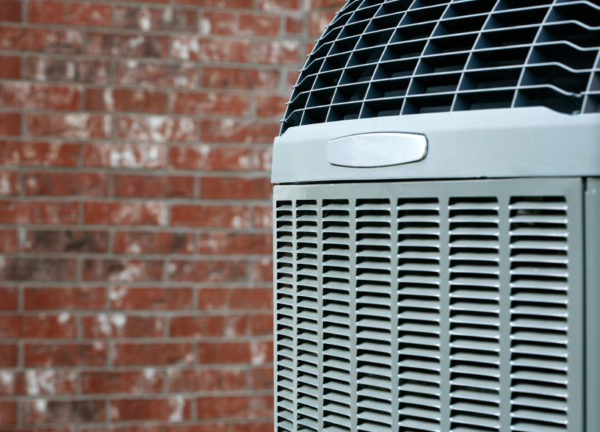 At Joe Hillman Cooling & Heating, we offer Davie air conditioning services, which include 24/7 emergency AC repair, commercial HVAC installation, and heat pump checks.
Whatever your cooling and heating needs are in South Florida, our HVAC technicians are ready to visit your home or business and give you a breath of fresh air. We're waiting for your call and are confident that we'll give you great AC service, backed up by our 100% satisfaction guaranteed.
Our Techs are Available 24/7 for Emergency AC Repair
Florida's weather can be excruciating in its humidity and high temperatures, especially on older AC systems. Then when the hurricane season runs from June to November, residents face potential power outages, which can cause short-circuits in AC systems.
The last thing anyone needs is to have their air conditioner break down, yet many people are often unprepared for when they do. If your AC unit stopped working in the middle, who do you call? You can call Joe Hillman Cooling & Heating—because we offer 24/7 emergency AC repair services to people in Davie and various other cities in South Florida.
With our emergency AC repair services, we:
Come to your home or business right away to assess what technical or environmental factors caused your AC to stop working
Operate on your AC system outside of regular business hours since our techs are always on call
Address any other issues with your air conditioning system and perform preventative maintenance so that it runs smoothly
We work on all types of homes, businesses, and commercial properties and have been serving South Florida for over 31 years. We offer affordable prices for emergency repair and can also set up regular maintenance check appointments to ensure your central AC unit remains in working order.
We Can Service Your AC Unit, No Matter the Issue You're Facing
At Joe Hillman Cooling & Heating, our HVAC technicians face all kinds of technical issues in air conditioning units, so we are confident in our ability to resolve your issue based on our experience. Some of the most common AC system issues we face include:
AC units that don't blow out cool air or any air at all
Leaks and moisture coming from the HVAC system
Broken thermostats
Ice around the evaporator coils
Low freon levels in the AC unit
Air flow complications
Electrical wiring issues
Abnormal smells blowing through the ventilation system, such as a burning or foul smell
Abnormal noises coming from the unit, such as shrieks or clanking
Heat pump system errors
If you are experiencing any of the above issues or another type of air conditioning unit error, our HVAC technicians are ready to service your home or business in Davie right away.
Need a New AC System? We Also Offer AC Sales and Installation
While many AC errors can be fixed, sometimes the life span of the AC unit has reached its course, and it's time to buy a new AC system. Industry estimates on the life span of air conditioners are generally as follows:
Older AC units that require freon: These units generally last between 10 and 15 years.
Modern, energy-efficient AC units: These units generally last between 15 and 20 years.
If you've had your AC system for a long time and frequently require AC repairs to keep it running, you may want to consider getting a new unit. At Joe Hillman Cooling & Heating, we offer different model types and can discuss which system may be suitable for your home. Our techs can then install the new system for you.
How the Freon Phaseout Might Affect Your AC Unit
The United States Environmental Protection Agency (EPA) has announced a phaseout of R-22 and R142b, which are two types of the HCFC-22 chemical found in freon. The phaseout began in 2010 to protect the ozone layer from HCFCs, and recently, government mandates have gone into action to ban HCFC production. On Jan. 1, 2020, freon stopped production in the U.S. due to the HCFC phaseout.
As such, older AC units that rely on freon as a cooling agent must look into using recycled or stockpiled quantities of freon, provided they can still function without other issues.
If you have an air conditioning unit that is more than 10 years old and are experiencing technical difficulties, we advise you to look into a modern AC unit. Some benefits of doing so include:
Modern central air conditioners are more energy-efficient, meaning they save you money in the long run.
Modern AC units no longer use ozone-damaging chemicals, so they are more environmentally friendly.
The EPA also prohibited production on AC units that use HCFCs, so you will not be able to replace parts in your unit through traditional means.
We Service Commercial Properties All Along Florida's Gold Coast
At Joe Hillman Cooling & Heating, we work with several local businesses and companies along the Florida coastline. We offer the following commercial HVAC services:
If you would like to discuss quotes and other services our technicians can fulfill, one of our representatives can speak with you in a consultation and offer you a free estimate for an HVAC system appropriate for your business. We look forward to working with you and supporting your business.
Call Joe Hillman Cooling & Heating for all your air conditioning service needs
Our HVAC technicians at Joe Hillman Cooling & Heating have been serving the people of South Florida for more than three decades. We have enough experience to take on any obstacle you might be facing with your AC unit, whether that involves an electrical issue or a parts issue. We'll send one of our HVAC professionals to inspect your unit or Davie home, then provide the air conditioning services you need.
Call (954) 283-5479 today to schedule an AC service appointment.
Do You Need AC Repair or Service?
Contact Us Online
WE'LL BE IN TOUCH AS SOON AS POSSIBLE. IF THIS IS AN EMERGENCY, PLEASE CALL 954-953-1795